On Saturday, former Indomitable Lions of Cameroon striker, Samuel Eto'o was elected the President of the Cameroon Football Federation after defeating the incumbent president. Since his victory, there has been an outpour of love from football fans. His victory is a product of diligence and resilience and it has lessons to teach other former international players, especially in Nigeria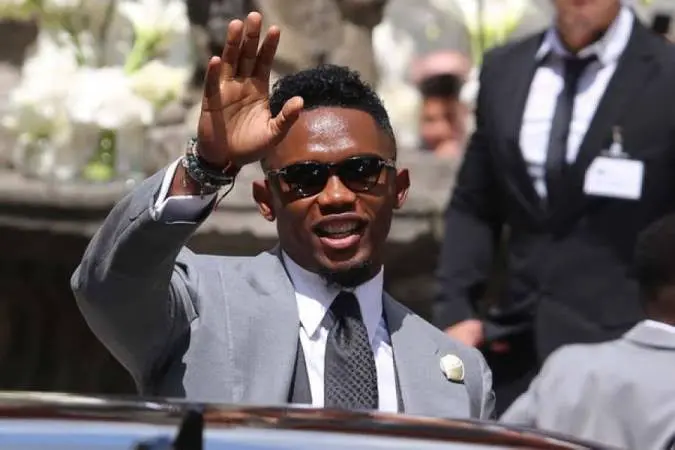 Samuel Eto'o knew what he wanted and he started by setting the template for his success. He did not sit and ask for a position, he worked for it and got it. Nigeria has many former international players who have ventured into administration, while some were successful, others failed
Rather than always making demands from administrators who did not play professional football and who know little or nothing about being a professional footballer, these former Nigerian international players should seek elective positions in the NFF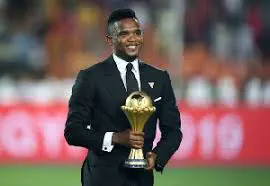 Granted, being a former international player does not guarantee administrative success, a former footballer will have passion for the game.
Often, former Super Eagles players are in the news either criticising the administrators of the game or the coaches of the national teams. Eto'o's victory should move them to go beyond criticism. This should move them to get involved in the administration of football at various levels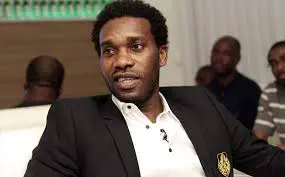 At 40, Eto'o is the President of the Cameroon FA. He did not allow age to limit his ambitions. There are former Nigerian international players who are within his age range. These ones can start getting involved at the grassroots or at the national level
There have been former Nigerian international players who have gone into administration. Jay Jay Okocha readily comes to mind. He was the state FA chairman in Delta State. Segun Odegbami has also unsuccessfully tried to get into administrative offices.
Even the women are not left out. They can seek entry into administrative positions even in the NFF. Former Super Falcons players can also seek positions in the NFF or demand for some appointments to be in their favour, especially those positions that concerns them in the women's football department of the NFF
Eto'o positioned himself for this victory and he got the support he needed because he did his background work well. This is a challenge to former Nigerian International players to rise and seek elective positions into the NFF